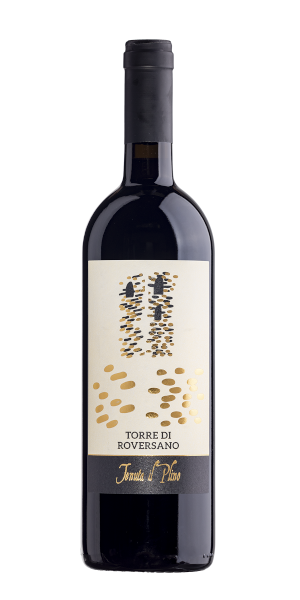 TORRE DI ROVERSANO
Designation:
Romagna Sangiovese DOC Superiore
First production year:
2017
Training system:
spurred cordon and sapling
Production per plant:
900 g
Average production:
1200 bottles, 60 magnum
Grapes varieties:
85% Sangiovese, 15% Cabernet Sauvignon
Harvest:
traditional hand-picking in the second half of September
Wine-making process:
Fermentation and mixing takes place in stainless steel vats under a controlled temperature at 30°c max. Prolonged maceration for 15 days. Maturation and aging in French oak barrels for 6 months. After clarification by decanting and bottling the wine rests for 12 months.
Food pairing:
serve cool in summer with sliced grilled tuna, tagliatelle with heifer sauce, roast guinea-fowl.
BIBENDA FIS GUIDEBOOK:
"4 BUNCHES" RATING. Intense and deep ruby red, underbrush and wet earth notes on the nose, liquorice root, plum and morello cherry in alcohol. Straight-forward, fragrant, lean on the palate with well-crafted tannins and a medium-long finish.