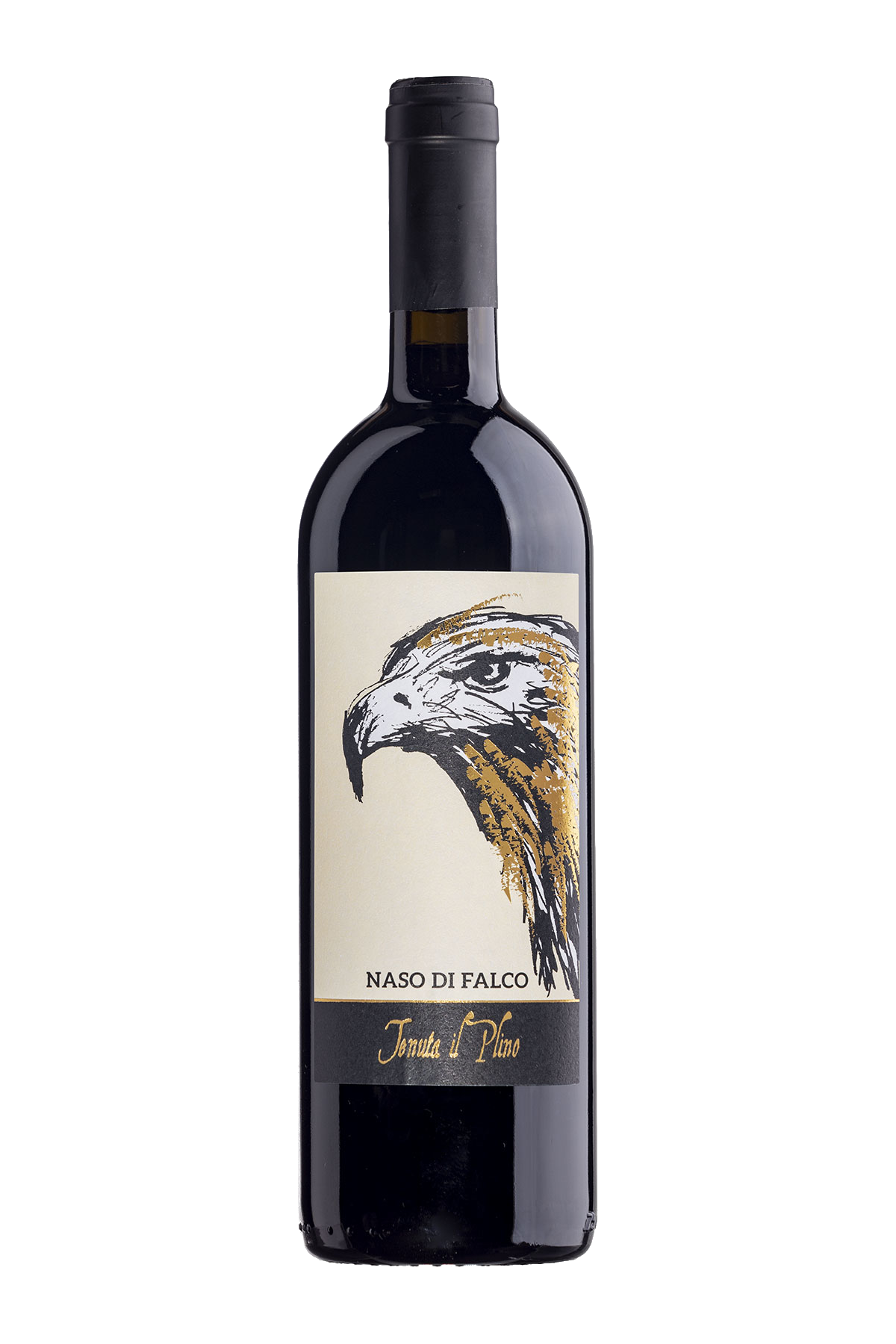 NASO DI FALCO
Designation:
Superiore Riserva DOC Bertinoro
First production year:
1999
Training system:
spurred cordon and sapling
Production per plant:
750 g
Average production:
2000 bottles, 120 magnum, 50 double magnum
Grapes varieties:
85% Sangiovese, 15% Cabernet Sauvignon
Harvest:
handpicked during the first 10 days of October.
Wine-making process:
Fermentation and mixing takes place in stainless steel vats under a controlled temperature at 30°c max. Prolonged maceration for minimum 30 days. Maturation and aging in French oak barrels for 20 months with periodic 'batonnage' of the noble lees. After clarification by decanting and bottling the wine rests for 24 months.
Food pairing:
game, grilled mutton chop, braised meat with Sangiovese sauce, ripe sheep and goat's milk cheese.