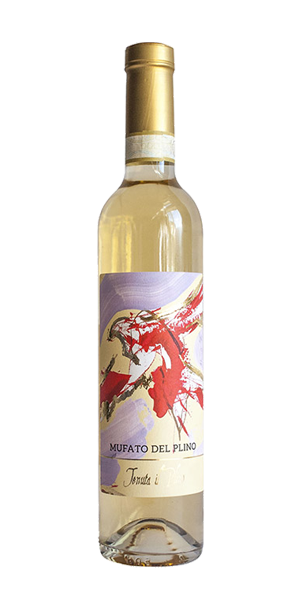 MUFATO DEL PLINO
Organic Wine.
EXCELLENT WINE 2015
Designation:
Romagna Albana Passito DOCG
First production year:
2008
Training system:
simple Guyot
Average production:
1200 bottles
Grapes varieties:
Albana 100%
Harvest:
picked late in the season and hand selected with a special method that entails a tiered, atmospheric conditions dependant selection of individual grapes affected with "Noble rot"
Wine-making process:
slow fermentation at low temperature in French barrique for each harvest; fermentation is stopped by lowering the temperature once the chosen alcohol content is reached, followed by aging in oak until mid-spring. The best selection is blended in steel and bottled with sterile filtration, then rests in bottles for at least 12 months.
Food pairing:
dried biscuits, marzipan, cassata siciliana, sheep and goat's milk cheese with a flowered crust.
BIBENDA FIS GUIDEBOOK:
Bright golden yellow, intense and quite expressive bouquet with outstanding honey and candyfloss hints combined with notes of saffron and dried dates, on a quite mineral background. Dynamic, fresh and well-balanced, sweet and smooth flavour, with an alluring and deep finish.