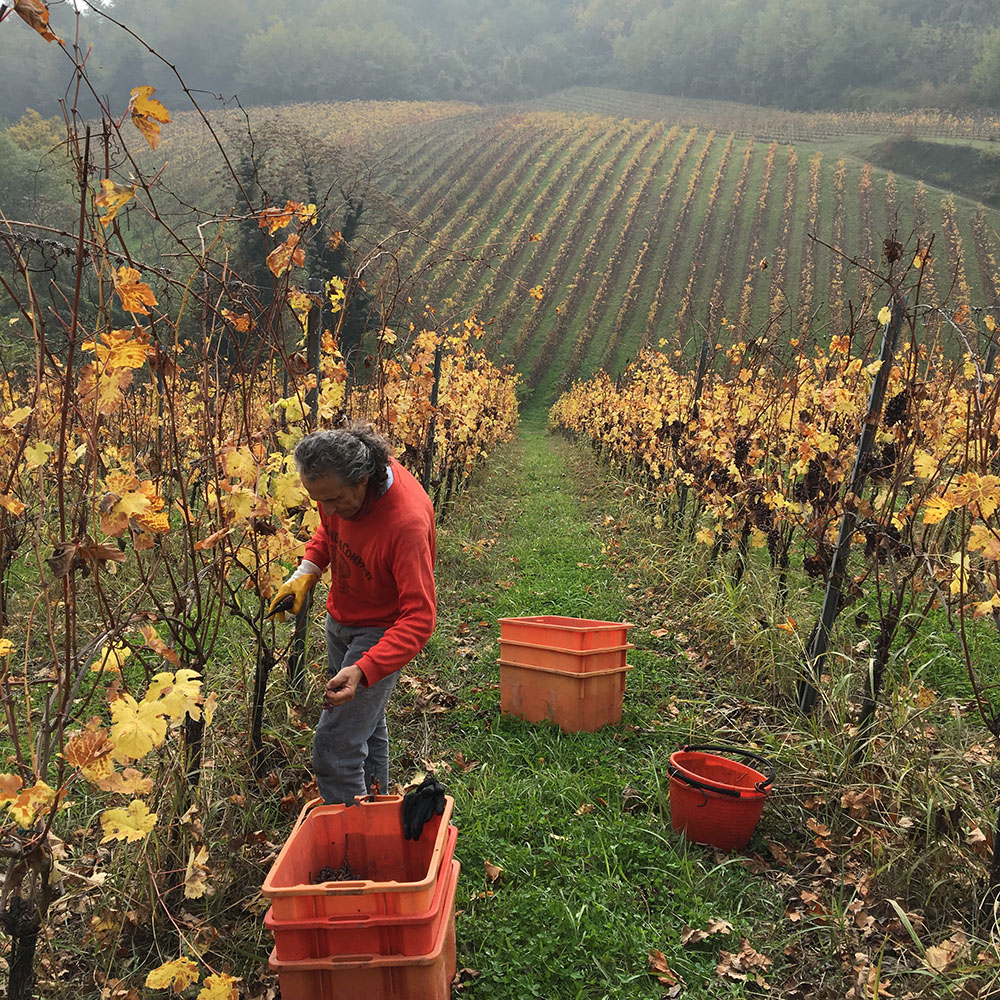 Il PLINO.
La Tenuta il Plino, situated in the hills between San Carlo and Bertinoro, is named after the Rio Plino della Taverna that flows inside the vineyard, nestled in a small valley and fed by a rich spring.
La Tenuta il Plino began in 1999 with an old vineyard containing Sangiovese and Trebbiano varietals. The initial objective was to establish a viticulture management model of quality on par with neighboring Tuscany, a region sharing a common wine varietal, Sangiovese, which when working with low yields per plant produces high quality, long lasting red wines suitable to aging.
Since 2000 it has begun to convert some of the old, low density vineyards (circa 1,500 plants per hectare) with new modern grafts that have as their main characteristic a low yield per plant (circa 800-1000 gr. per plant). Also, thanks to the high density of vines and confines of high slopes, sections of the vineyard are limited to approx. 6,000 plants per hectare.
The vineyard encompasses both sides of a valley, one oriented to the northeast and the other to southwest. For agronomic reasons and in order to have a greater choice in the production of wines, we began with the planting of classic international vines such as Cabernet Sauvignon and Merlot on the northeastern slope, which was an optimal location for the vines' development. This in turn left a wide surface to the southwest dedicated to the Sangiovese varietal that thrives in this orientation. These new red wine vines are all reared with the ancient "alberello" system, i.e. head-trained vines, while the prized Sangiovese, with plants aging 40-50 years, are reared with the pruned-spur cordon-trained vines.